Peter Fenzel, Mark Lee, and Matthew Wrather overthink Christopher Nolan's Dunkirk, discussing the film's unusual narrative technique, its status as a war movie, the extraordinarily compelling, almost primal, effect of watching the film, and some of the celebrated technical aspects (like exhibition in IMAX 70mm) and how they related to the film's artistic project.
Subscribe: iTunes Other Apps
Suns Out Puns Out Limited Edition 2017 T-Shirts and Tanks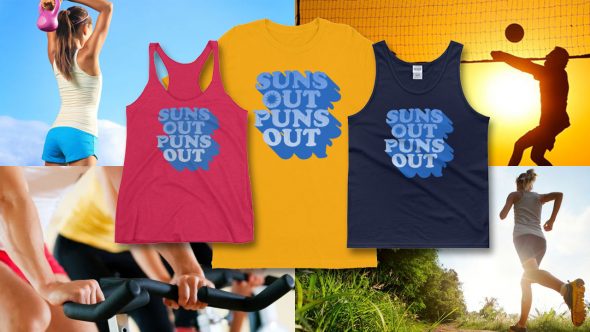 You: Smart, funny. Your gym clothes: not so much. If you like the dad jokes but not the dad bod, add a little snark to your swag with the limited edition 2017 Suns Out Puns Out t-shirt.
Further Reading