We're pretty proud of our Superhero and Supervillain Venn Diagrams, in which we illustrate how all superheroes & supervillains' origin stories consist of just four elements:
Intense psychological or physical trauma
The use of gadgets, gear and other technology
Undergoing training in physical conditioning or combat
The ability to use personal or corporate wealth as a treasury to fund adventures
They're fun to look at on your computer or phone screen, but they deserve more than that! Which is why we're very excited to offer poster versions of these Venn Diagrams for sale.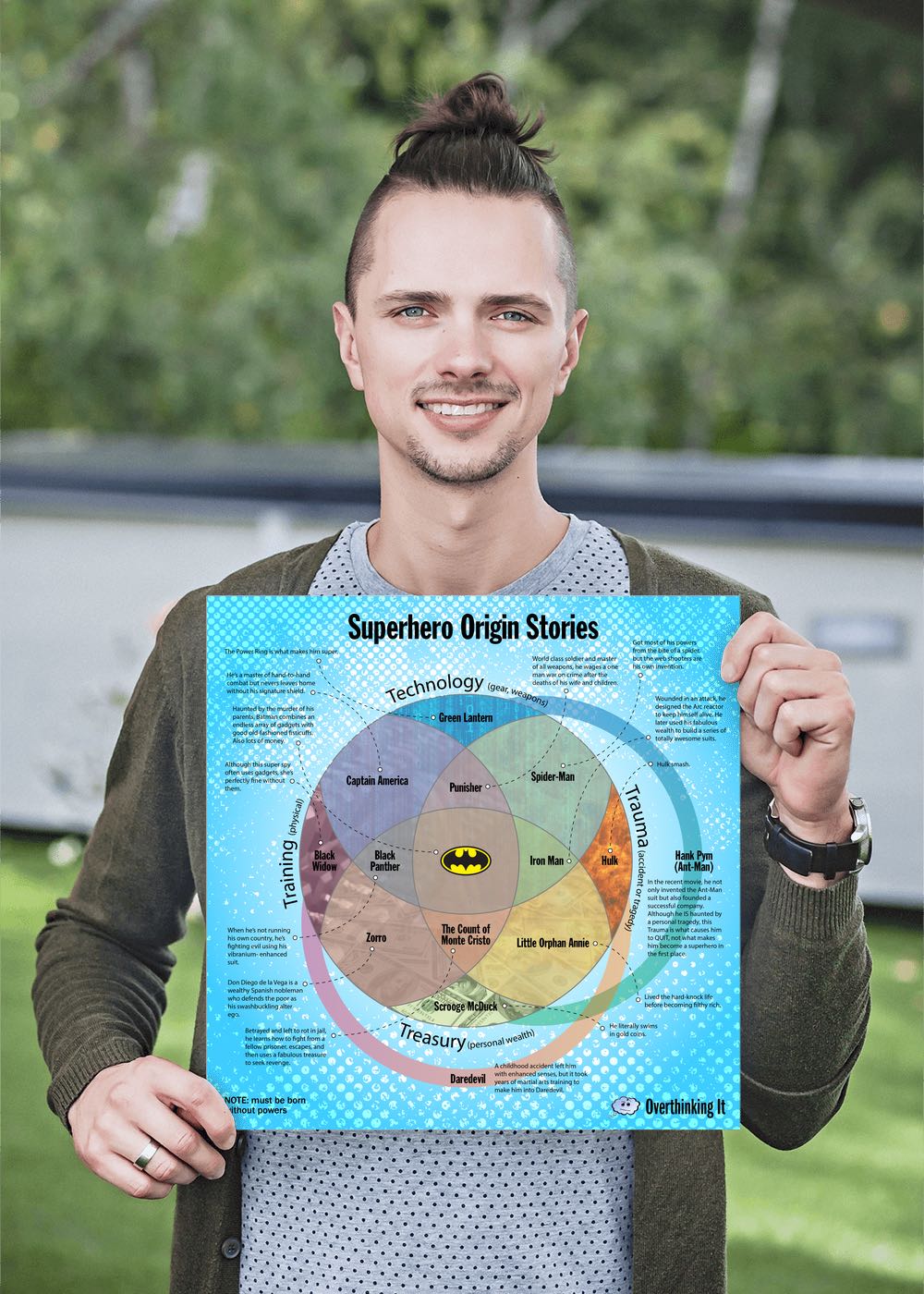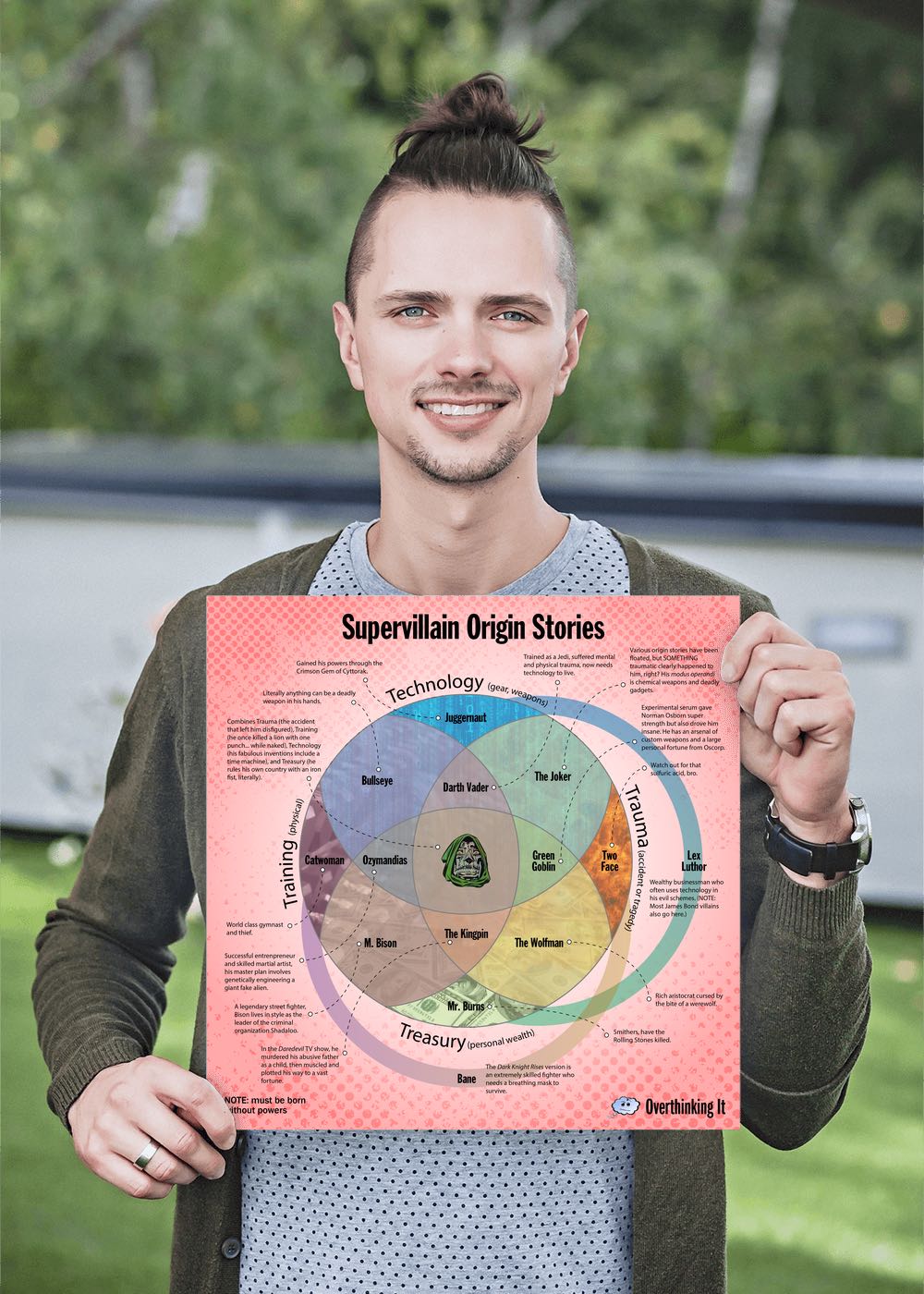 Each poster is printed on 14 x 14 archival, acid-free, durable, matte paper. Hipster model not included.
But wait–there's more! Our "Well, Actually" and "In A Way" members can get the posters at a 20% discount, and our "Full Harvey" members get them for free. Not a member yet? If you sign up for an annual membership before October 31, 2016, you'll be able to take advantage of this deal, plus get access to the Digital Library, including all 20 editions of The Overview (our series of commentary tracks for your favorite movies), members-only podcasts, and much more.