Peter Fenzel, Mark Lee, and Matt Wrather talk with actor Jonathan Kite, well-known for playing Oleg on 2 Broke Girls, about sitcoms, stand-up, and the craft of acting.
→ Download the Overthinking It Podcast (MP3)
Our Guest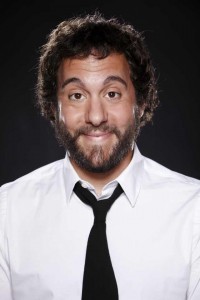 Our guest Overthinker Jonathan Kite is a classically-trained actor, stand-up comedian, and master impressionist. He is well-known the world over as "Oleg" on the CBS sitcom Two Broke Girls.
Subscribe to the Overthinking It Podcast
Want new episodes of the Overthinking It Podcast to download automatically?
Subscribe in iTunes
Subscribe with RSS
Tell us what you think!
Email us
(203) 285-6401 call/text
Your Panel
The Overview: Star Wars Episodes IV, V, and VI
Watch the original trilogy with your smart, funny Internet friends from Overthinking It. Download the whole set now.
Further Reading