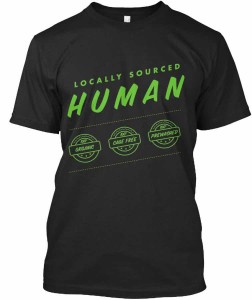 I'm very pleased to announce that we are launching our Overthinking It T-shirt for fall, 2015, a fashionable American Apparel Tri-Blend emblazoned with the words "Locally Sourced Human."
This is only shirt custom-made for your free-range lifestyle. Show the world that you really are what you eat. It's perfect for every sustainable activity in your day, from a free-range stroll through the farmers' market to artisanally brewing a pourover coffee with a recycled paper filter.
The Locally Sourced Human t-shirt was designed by a member of the Overthinking It community, and is available now, in multiple colors of men's and women's sizes, as well as, for the first time, shirts for the cage-free children, toddlers, and babies in your life. The flash sale closes on December 6, meaning that your shirts will arrive in time for the holidays.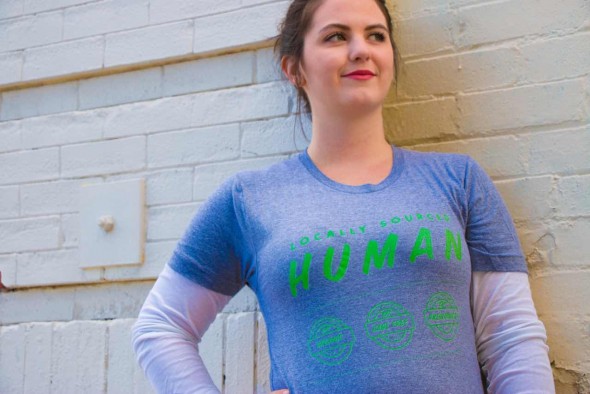 Personally, I've been wearing a prototype of the Locally Sourced Human T-shirt all day, and I can attest that I feel 100% more organic, 100% more cage-free, and 100% more pre-washed than I did this morning.
These shirts are available for a limited time only, so get yours now. Visit the Locally Sourced Humans store on Teespring today.