Ryan and Jordan listen to and discuss Carly Rae Jepsen's Emotion, and we talk with Christopher Guanlao of Silversun Pickups.
→ Download The TFT Podcast (MP3)
Subscribe to the TFT Podcast
TFT Podcast on iTunes
TFT Podcast RSS Feed
Contact Us
Email us
(203) 285-6401 call/text
TFT Podcast on Facebook
@tftpodcast
TFT EP: Christopher Guanlao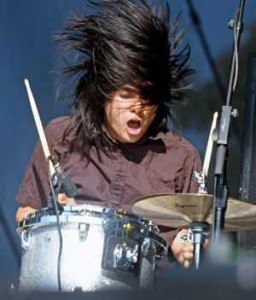 Christopher Guanlao is the drummer of Silversun Pickups. Their new album, Better Nature, is out now.
Syllabus