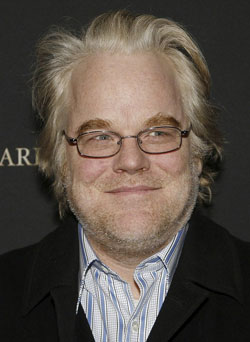 Guest writer Trevor Seigler reflects on the passing of Philip Seymour Hoffman.
Philip Seymour Hoffman wasn't a name I sought out in the credits of movies, but he was always a pleasant surprise. Most of the time I saw him in supporting roles, whether as the closeted grip in Boogie Nights or as the bad guy in Mission: Impossible III.
I never saw him on the stage. His presence in my pop-culture awareness was rarely more than "hey, it's that guy." I wasn't a huge fan of his, but I've seen many of the films in which he made more substantial with his presence.
A Gift for Making You Care
My favorite is one of his rare turns as a good guy, relatively speaking: Lester Bangs in Almost Famous.
The film, Cameron Crowe's love letter to his time as a journalist for Rolling Stone, features Bangs/Hoffman as the mentor to the young protagonist. I never read anything of Bangs' work until last year, when I was given a copy of his posthumous collection Psychotic Reactions and Carburetor Dung as a gift.
He guides Crowe's protagonist through the snakes' den of getting too close to the band you're covering, and councils the young rock writer on how to deal when the band screws him near the end. Finally reading Bangs last year made me aware of his importance and why anyone would seek him out as a mentor. Bangs, like Hoffman, had a gift for making you care.
Bangs' death in 1982 oddly prefigures Hoffman's; from what I've read, Bangs finally kicked a lot of the drugs he was on, only to overdose on cough syrup. That's just what I've read, to what extent it's true is in the eye of the reporter.
Just as Hoffman's death might introduce him to people who had never heard of him, Bangs was a little-known cult hero to rock snobs and aspiring writers before Hoffman brought him to life.
The Work Remains
I feel underqualified to write this obit, but I'm giving it a try because deep down, I admired what work of Philip Seymour Hoffman's I've seen. Because he brought Lester Bangs to life, because he made his villains more interesting than the supposed heroes he was squaring off against, and because he was a husband and a father whose death leaves behind more pain for those closest to him than for his fans ̶even if the grief of fans is more tangible than the grief of friends and family and gets more press coverage.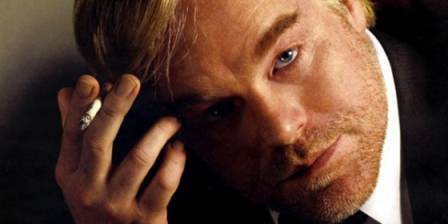 A low-key guy by all accounts, a fixture of his neighborhood who never put on airs, Hoffman made his name by being more alive onscreen and onstage than many of us will ever have the opportunity to be in real life.
His death leaves a void not just in the lives of his family but in the lives of those with whom he collaborated, those with whom he worked and shared the screen. The work remains, to remind all of us of what we've lost.
Email Trevor at tlseigl at yahoo dot com.