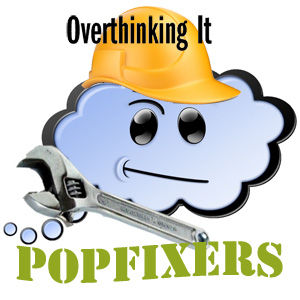 It's Christmastime, and you know what that means! Time to rob valuables from a McMansion guarded by an 8-year-old boy! Matthew Wrather and Mark Lee take a flying leap at "Wet Banditry," suggesting the best strategies for absconding with valuables when the last guardian, left "Home Alone," has an unlimited penchant for violence.
Hosted by Pete Fenzel.
Audio version
Seriously, there's going to be an audio version soon! Don't give up, people!
Subscribe for More Popfixers!
To watch Overthinking It Popfixers live or save them for later, follow our Google+ page and subscribe to our YouTube channel.