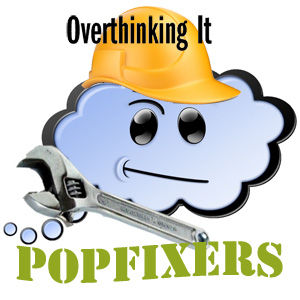 Join Ben Adams, John Perich, and special guest, D.C. consultant Jackie Bello, for the 2013 Halloween episode of Overthinking It Popfixers, where they present their competing visions for how a small town should deal with Gizmo the Mogwai and an infestation of Gremlins!
Hosted by Pete Fenzel, in costume.
Also, for those interested, here's more about the Cobra Effect.
Audio version
Due to popular demand, Popfixers will soon be available as a standalone audio podcast feed. Catch the whole season on your way to work, home or school.
Subscribe for More Popfixers!
To watch Overthinking It Popfixers live or save them for later, follow our Google+ page and subscribe to our YouTube channel.