We're going to Comic-Con!

For the fifth year in a row, the fine folks at New York Comic-Con have deemed us worthy of entry into their elite Press Corps. As was the case last year, your intrepid correspondents will be Overthinkers Matt Belinkie and Mark Lee. This will be Matt's second time to go to New York Comic-Con, and he's excited to check out the Ewok graphic novels. Yub-Nub! This will be Mark's fifth year in a row, and he's looking forward to finding a cosplay achievement that can top 2012's best in show, Wonder Wo-Bear: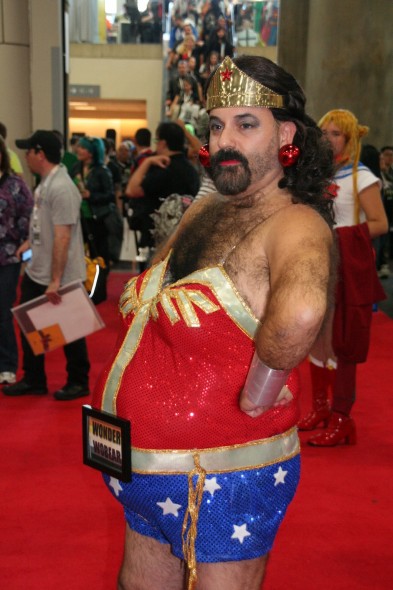 If you're going to the Con, let us know either in the comments or through the contact form. We'd love to meet up with you, but let's try to work out a plan in advance, since cell reception at the Javits Center is notoriously unreliable.
If you're not going to the Con, first get over your jealousy. Second, experience it vicariously by reading our coverage of past NYCCs and following us on social media for live updates:
Lastly, let us know if there's anything at the Con that you want us to check out!