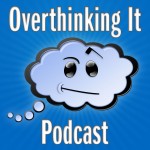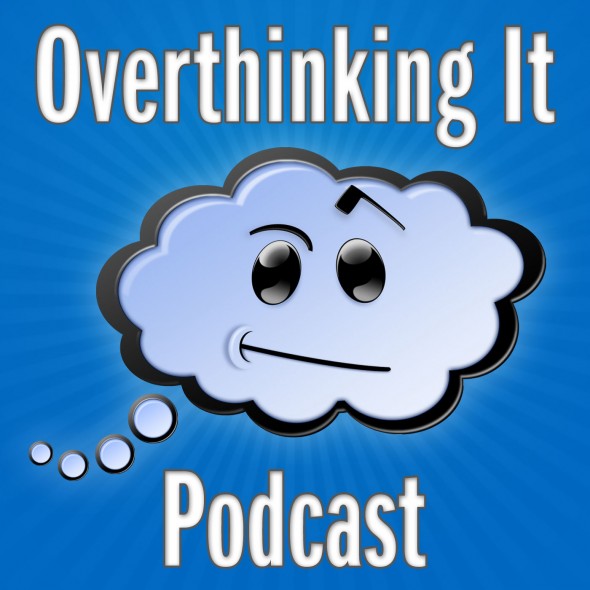 Matthew Belinkie, Peter Fenzel, Mark Lee, Jordan Stokes, and Matthew Wrather overthink the fifth anniversary of this podcast, Garage Band-ization, and the political economy of Triton's Kingdom.
[audio:http://www.podtrac.com/pts/redirect.mp3/traffic.libsyn.com/mwrather/otip273.mp3]
Subscribe to the Overthinking It Podcast
Want new episodes of the Overthinking It Podcast to download automatically?
Tell us what you think! Leave a comment, use the contact form, email us or call (203) 285-6401 to leave a voicemail.
Your Panel
Further Reading
OTI Picks
Rejected Titles
Welcome To The First Podcast Of The Rest Of Your Life
If You Like Musical Parodies And Falafel
I Had To Pay My Cable Bill In The Middle Of The Episode
Our Method Is To Just Hit Record
Throwing Good Death Stars After Bad
We've Talked About Everything Before
An Ambitious Failure Of A High Concept Action Movie
A Region Of Unknown Size In The Dystopian Puppet-future
Gather Ye Mushrooms While Ye May
You Are A Giant Weirdo Beyond The Scope Of Weirdos
The Rise Of The Puritans Put A Real Damper On Things
That Would Be Great Fun…for Me
The First Part Of Making Something Awesome Is Showing Up
Just Stay Alive And I'll Answer The Phone
A Love You Anyway Button
Garage-bandization
Aquaboogie
Ani Difranco, Righteous Mer-babe
Auto Tune Is A Collateralized Song Obligation
You've Got To Keep The Devil Under The Sea
Scatchat