[Enjoy this guest post by Angela Jorgensen!!! ]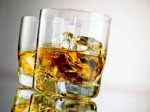 So, you're probably thinking that alcohol isn't actually part of pop culture.  It's a drink.  Well, you're wrong.
First of all, pop culture wouldn't even exist without alcohol. Whenever you watch a movie or a TV show or anything about an artist, they're always a depressed alcoholic.  All of the writers and directors and actors working in Hollywood are alcoholics.  That's how they make their art, is by drinking a lot.  So no movies or music or anything would exist without alcohol.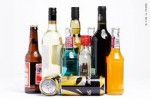 Also, alcohol is useful to appreciating art.  A lot of pop culture is just bad, but if you drink while you're watching it, you'll enjoy it a lot more.  That's why people play drinking games for movies and TV.
There are some times when you don't want to mix alcohol and art.  Like music, for example.  If you're driving and listening to the radio, you don't want to drink and drive.  Also, you shouldn't get too drunk in public, because the police might arrest you for drunk and disorderly conduct.  So, be careful with your drinking.
In conclusion, alcohol is sometimes good and sometimes bad for appreciating pop culture.