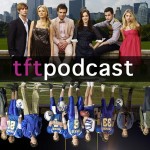 Sheely and Wrather return again (again!) with Tim Swann, host of the Psycomedia Podcast, to consider the UK's Misfits, Series 2, Episodes 5 through 7, focusing on bodily fluids, why Misfits is not Downton Abbey, tripling oneself and tripling the system, and the interesting genre questions around Misfits.
→ Download TFT Episode 69 (MP3)
Reactions to the show? Email us or call/text (203) 285-6401.
Please like the TFT Podcast Facebook Page. We like you.
Want to download new episodes of the TFT Podcast automatically? subscribe in iTunes or via RSS. And don't forget to follow us on Twitter.
Logo by Varouhas Design.