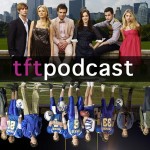 Sheely and Wrather return with Tim Swann, host of the Psycomedia Podcast, to consider the UK's Misfits, Series 1, Episodes 4 through 6, focusing on the show's conflicting ethical universes, the problem of isolation in post-industrial society, and the many threats to pluralism in British culture.
→ Download TFT Episode 67 (MP3)
Reactions to the show? Email us or call/text (203) 285-6401.
Please like the TFT Podcast Facebook Page. We like you.
Want to download new episodes of the TFT Podcast automatically? subscribe in iTunes or via RSS. And don't forget to follow us on Twitter.
Logo by Varouhas Design.