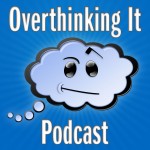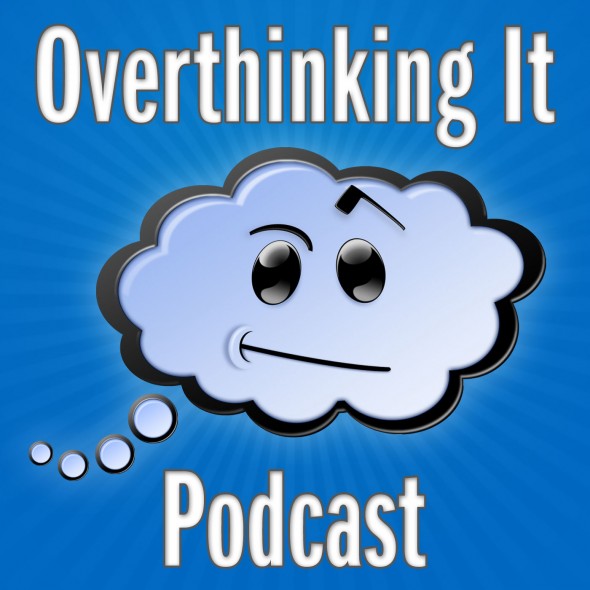 The Brotherhood of the Stationary Pant (Matthew Belinkie, Peter Fenzel, Mark Lee, Josh McNeil, David Shechner, Jordan Stokes, and Matthew Wrather) convenes to overthink bachelorhood, bachelor parties, and the social dynamics of friendships and marriage.
[audio:http://www.podtrac.com/pts/redirect.mp3/traffic.libsyn.com/mwrather/otip208.mp3]
Want new episodes of the Overthinking It Podcast to download automatically? Subscribe in iTunes! (Or grab the podcast RSS feed directly.)
Tell us what you think! Leave a comment, use the contact form, email us or call (203) 285-6401 to leave a voicemail.
Alternative Titles
Here are the alternative titles we considered for this episode.
In which we discuss Brave and Seeking a Friend for the End of the World
It is a balanced breakfast, right?
Free Bird, I Must Be
What's in the pig?
We're not talking about Se7en anymore.
Reverse sisterhood of the traveling pants: worst wrestling move ever.
The Brotherhood of the Stationary Pant
Lars Von Trier's "Spiderman"
Not-alie Portman
Rush is so Wanky
The Apatovian Epiphenomenon… Opening for Rush.
Let's wring our hands for poor Pete Campbell
Quincy Jones is his father. Her father! Dammit!
I like her, and she said yes.
I gotta find me a lady in her twenties.
Men are Children