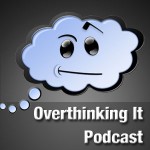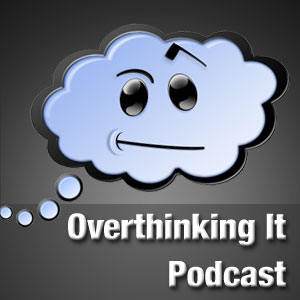 Matthew Wrather hosts with Peter Fenzel, Mark Lee, John Perich, Dave Shechner, Ryan Sheely and special guests Cognac and Gonzo for an in-person podcast to overthink the Overthinking It Live show at Geek Week 2012, the remarkable achievement of 200 podcasts, the Law and Order episode of Community, the difference between risotto and fried chicken, how some people be colonizing Mars and other people be colonizing Venus, the infamous Double Andre, and the Pikachu-ification of narrative.
Many thanks to everyone for 200 episodes (plus!) of podcast listening.
[audio:http://www.podtrac.com/pts/redirect.mp3/traffic.libsyn.com/mwrather/otip200.mp3]
Want new episodes of the Overthinking It Podcast to download automatically? Subscribe in iTunes! (Or grab the podcast RSS feed directly.)
Tell us what you think! Leave a comment, use the contact form, email us or call (203) 285-6401 to leave a voicemail.