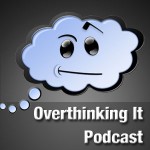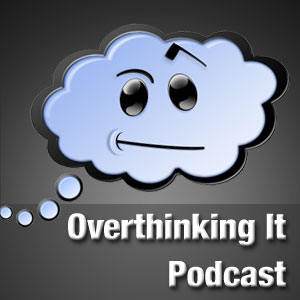 Matthew Wrather hosts with Peter Fenzel, John Perich, and David Shechner to overthink their favorite fictional streets, truth and fiction, and Mike Daisey's monlogue The Agony and the Ecstasy of Steve Jobs.
[audio:http://www.podtrac.com/pts/redirect.mp3/traffic.libsyn.com/mwrather/otip194.mp3]
Want new episodes of the Overthinking It Podcast to download automatically? Subscribe in iTunes! (Or grab the podcast RSS feed directly.)
Tell us what you think! Leave a comment, use the contact form, email us or call (203) 285-6401 to leave a voicemail.
Further Reading
A transcript of Mike Daisey's monologue, The Agony and The Ecstasy of Steve Jobs
This American Life Retracts "The Agony and The Ecstasy of Steve Jobs" by Mike Daisey
Mike Daisey distinguishes between journalism and theater and delivers a preface to his monologue
21 Dog Years: A Cube Dweller's Tale
by Mike Daisey
Putting the "I" in Story by Matthew Baldwin
Logical Positivism on Wikipedia
Reality and Hyperreality, from the University of Chicago School of Media Theory
Rumble in the Jungle on IMDb
Margin Call on Rotten Tomatoes
"Electric Avenue," by Eddie Grant