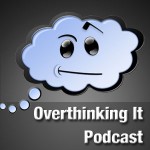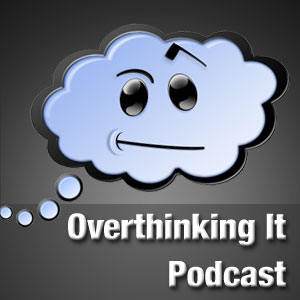 Matthew Wrather, Peter Fenzel, Mark Lee, and David Shechner join forces to overthink vows in popular culture, the virtuosity, dignity, and sad passage of Whitney Houston, individual vs. social motivations for schadenfreude, and Magic: The Gathering.
:01 A word from our sponsor.
:40 "The Vow" and Bland Brigade.
2:45 Question of the Week.
10:25 Magic: The Gathering, Semiotics of sports shows.
29:30 Whitney Huston.
45:40 Promethean celebrity narrative.
54:00 Magic and Louis C.K.'s theory of value.
[audio:http://www.podtrac.com/pts/redirect.mp3/traffic.libsyn.com/mwrather/otip189.mp3]
Want new episodes of the Overthinking It Podcast to download automatically? Subscribe in iTunes! (Or grab the podcast RSS feed directly.)
Tell us what you think! Leave a comment, use the contact form, email us or call (203) 285-6401 to leave a voicemail.
###
Further Reading
The Vow on Rotten Tomatoes
Channing Tatum on Wikipedia
Whitney Houston on Wikipedia
Good Hair on Amazon
and on IMDb
Charles Limb: Your Brain on Improv
Full Coverage of Magic: The Gathering Pro Tour Dark Ascension