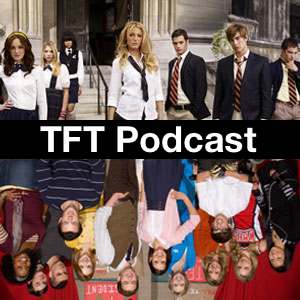 Ryan Sheely and Matthew Wrather resume watching Gossip Girl after the hiatus of that show (and this one). Topics include Engaged and Underage, religion, melodrama, and thermodynamics.
References
→ Download TFT Episode 54 (MP3)
Reactions to the show? Email us or call/text (203) 285-6401.
Please like the new TFT Podcast Facebook Page.
Want to download new episodes of These Fucking Teenagers automatically? subscribe in iTunes or via RSS. And don't forget to follow us on Twitter.