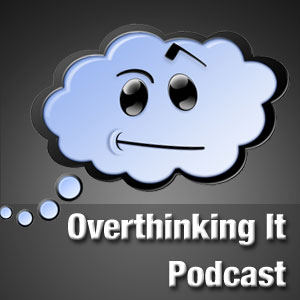 Peter Fenzel hosts with Mark Lee, Josh McNeil, and John Perich to Overthink Mark Lee's trip to New York Comic-Con, the future of comics, and the Neal Stephenson novel Reamde.
[Note: due to a technical issue, the last ten minutes of the episode were cut off from the recording. We apologize and hope to be back next week with a full, unabridged episode.]
[audio:http://www.podtrac.com/pts/redirect.mp3/traffic.libsyn.com/mwrather/otip172.mp3]
Want new episodes of the Overthinking It Podcast to download automatically? Subscribe in iTunes! (Or grab the podcast RSS feed directly.)
Tell us what you think! Leave a comment, use the contact form, email us or call (203) 285-6401 to leave a voicemail.