A License to Kill
We have two archetypes for what a spy should look like in the Sixties. One is a cold, glamorous man of action. One is a convivial, clever bureaucrat. If First Class is a movie about espionage in the Sixties, which of its protagonist goes into which role?
Lensherr is clearly modeled after James Bond. In the first act, he does the most traveling: from Switzerland to Argentina to Miami. He operates without a network and extracts information from his targets by the most direct and painful means available. He's not a psychopath, but he gets a frisson of pleasure out of seeing Nazis and Nazi collaborators squirm. And he always dresses the part: tight polo shirt in the pampas of Argentina, crisp grey suit in Switzerland.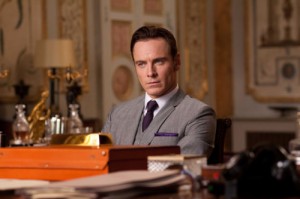 (I have to credit Double-0 Section for the above image, as well as pointing out its parallel to Connery's attire in From Russia With Love. The author touts Fassbender as a replacement for Daniel Craig in the Bond franchise. I say why not? And give James Bond magnetic powers while we're at it)
While Xavier isn't as obviously a parallel to Harry Palmer, the shoe still fits. Xavier is a clear antithesis to the obsessed Lensherr, and Palmer was designed as an antithesis to Bond. Xavier makes friends: the co-ed in the bar, his adopted sister Raven, Moira McTaggart and (later) the rest of the first class at the Xavier School. Xavier also plays well with a bureaucracy, putting the fears of the CIA directors at ease and bringing his recruited mutants to the Agency's secret facility. He prefers not to use force, even shying away from killing Shaw in the end. He's not a torturer or a fighter like Lensherr is.
Both Xavier and Lensherr operate outside the usual rules of engagement. They are spies and, insofar as they train the next generation, spymasters. And they have the same end goal in mind. This similarity of purpose enables them to be friends. But the difference in their methods means there's only so far they can travel together.
So is Lensherr the mutant James Bond and Xavier the mutant Harry Palmer? That's the closest analog available, though it's not quite perfect. For one, Palmer is distinctly of lower class than Bond: Cockney accent, cheap flat, common concerns about paycheck. In First Class, we're reminded several times that Xavier is of higher wealth and class than Lensherr. Xavier was raised in palatial comfort while Lensherr was being experimented on in Auschwitz.
But that's clearly what Vaughn wants us to see. Lensherr is a cold man of action. Xavier is a friendly agent who gets by on his wits. They fit into the same Bond / Palmer dichotomy that shaped spy fiction in the Sixties.
However, James Bond and Harry Palmer never crossed paths. They operated in distinct fictional universes. So First Class presents us with a rare opportunity. The two archetypes of spy fiction are, for the first time, pitted head to head. They share the same goals – a world where mutants can live without fear of persecution – but differ on methods. Xavier wants to blend in to the social order, while Lensherr wants to give mutants the power to negotiate as equals.
The two differing methods of espionage are set against each other. Who wins?
Technically, neither of them.
The Mutant Who Came in From the Cold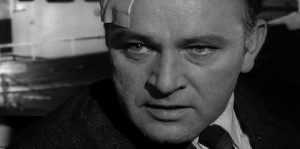 There were actually three popular conceptions of spies in the Sixties: Ian Fleming's, Len Deighton's and John le Carre's.
le Carré is the pen name of David Cornwall, a former Army Intelligence officer who joined MI6 in the earliest days of the Cold War. Though he started off writing simple detective fiction, his third novel, The Spy Who Came in from the Cold, was a moodier and more contemplative piece about the moral costs of espionage. It was a critical and commercial smash, enabling Cornwall to retire from the Foreign Office and write full time.
The le Carré novels since then have largely revolved around similar themes: how espionage, and the statecraft that requires it, chews up and spits out innocent lives. In his "Karla Trilogy" (Tinker, Tailor, Soldier, Spy; The Honourable Schoolboy; Smiley's People), veteran spymaster George Smiley pursues his rival in the U.S.S.R. with a grinding obsession that leaves him feeling hollow in the end. The Little Drummer Girl and The Russia House depict civilians who get swept up in the games between states and the resulting wreckage of their lives.
For le Carré, the question of ends is almost irrelevant. The means themselves are bad enough.
How does X-Men: First Class end? (REPEATED WARNING ABOUT SPOILERS)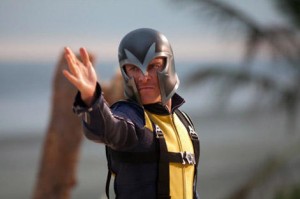 Xavier is lying on the beach, crippled from the waist down by a deflected bullet. Lensherr has gone from an optimistic partner in the battle for mutant rights to a nascent supervillain. Raven sides with Lensherr, abandoning the only family she's ever had. Agent McTaggart is about to be all but disavowed by her agency. And the two greatest powers in the world now know about, and have explicit reason to fear, mutants.
But hey – those American and Russian navies are intact!
As far as endings go, that could come straight out of a le Carré novel. A group of civilians got swept up in a secret war between the East and the West. They advanced the interests of both sides, but got chewed up and spit out in the process. The fact that they survive as mere cripples and megalomaniacs is downright optimistic.
Xavier may be Harry Palmer and Lensherr may be James Bond. But both of those characters, despite their differing tones, are largely optimistic spies. They suffer and struggle, but they win in the end and emerge healthier for it. The protagonists of a le Carré novel – Alec Leamas, George Smiley and the rest – have no such happy ending. They are profoundly damaged by the energies that the West channels through them. Possibly because they're not mutants.
X-Men: First Class combines the thesis and antithesis of popular spies in the Sixties to form a synthesis of deconstructed spy fiction. It puts two fictional archetypes in service of a real battle (the Cuban Missile Crisis) and a relatable, if fictional cause (mutant civil rights). The story that results suggests that this will be a war without any real heroes. Mutants will fight and die on both sides, either serving the interests of a state that fears them or giving up normal lives to live as villains. And the Cold War will press on.