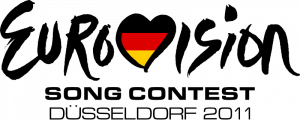 We all have certain pieces of pop culture that turn us into raving evangelicals. Not only do we enjoy them, we insist that others enjoy them as well, and we basically go door to door asking, "Have you heard the good news about The Wire/His Dark Materials/Hunger Games/Game of Thrones/Heavy Rain/Mass Effect 2 etc?" We want everyone to share in the awesomeness. This can be annoying, but it's actually how pop culture is supposed to work; the "pop" part is word of mouth. Anyone can be a consumer of pop culture, but when you loan somebody your DVD of Friday Night Lights because they have no idea what they're missing, you're helping to make pop culture. Without people spending their social capital to support their favorite entertainment, we're at the mercy of advertising dollars alone, and the possibility for something weird and wonderful to bubble to the surface has been lost. I'd even say we have a responsibility to talk up the things we love. So ladies and gentlemen, my name is Matt, and I'm not going to rest until Americans know about Eurovision.
I'm actually amazed that Americans don't know about Eurovision, because it's not exactly under the radar. According to Wikipedia, it's "one of the most-watched non-sporting events in the world, with audience figures having been quoted in recent years as anything between 100 million and 600 million internationally." It's also been broadcast "to such places as Australia, Brazil, Canada, Chile, China, Egypt, India, Japan, Jordan, Mexico, New Zealand, the Philippines, South Korea, Taiwan, Thailand and Uruguay despite the fact that they do not compete." Notice any country missing?
Okay, so what is Eurovision? Basically, it's a live singing contest in which every European nation gets to send one act, and everybody votes on the winner (but to make things interesting, you can't vote for your own country). More accurately, every member of the European Broadcasting Union gets to send one act, which includes countries like Monaco and Russia which aren't technically European. This has been going on since 1956, and it's hard to overstate how big a deal Eurovision is. For instance, Sweden selects its entry with a nationally television competition called Melodifestivalen. In 2007, the finals had 4 million viewers… and the total population of the country was 9 million. That's just the show to select the Eurovision song. So to put that in perspective, imagine that American Idol had five times as many viewers as it does now, and then the winner went on to compete against the winner of every other nation's singing contest.
So you can see how I'm surprised that even with the entries splashed all over YouTube, the competition is still virtually unheard of in the States. If nothing else, Americans enjoy feeling superior to Europeans, and the ridiculous Eurovision pop music provides ample opportunity. And make no mistake: this pop music is goddamned ridiculous. The rules specify that the songs can't have been performed publicly before the previous October, meaning that these are new songs, in many cases written specifically for the contest. It's a songwriting contest as much as a singing contest.
Eurovision was created in the hopes of bringing the continent together for something other than killing each other. And indeed, the fact that a country's citizens can't vote for its own entry means that everyone is trying to win over everyone else. The winners need to find something that resonates from Ireland to Azerbaijan, which largely means some flavor of cheese. The most successful group ever to emerge from Eurovision was a little band called Abba, and that should tell you something.
I think to understand what Eurovision glory looks like, you just need to watch "Believe," the 2008 winner from Russia, sung by Dima Bilan:
Right off the bat, you'll notice he's not speaking Russian. Since they're courting the voters of all European countries, most competitors choose to sing in English. And perhaps because the songwriters don't really know what they're saying, Eurovision lyrics often sound like the journal of a angst-ridden middle school girl. In this case:
Even when the thunder and storm begins
I'll be standing stong like a tree in the wind
Nothing is gonna move this mountain or change my direction
I'm falling off the sky and I'm all alone
The courage that's inside is gonna break my fall
Nothing is gonna dim my light within
Okay, fresh-faced tenor, check. Silly lyrics, check. But a successful Eurovision performance really requires some crowd-pleasing stagecraft too. At 35 seconds, you have a man appear with a violin, playing in the exaggerated way you play if you're in a production of Fiddler On the Roof. This is not just any violin. This is a Stradivarius, and I'm sure a lot of the viewers knew it: Eurovision is covered extensively in the press for months leading up to the competition.
But that's just the beginning. At 2:00 Dima launches into the second chorus, and an actual figure skater begins to perform right there on stage. This is not just any figure skater. This is Olympic gold medalist and three-time world champion Evgeni Plushenko. Is it a good idea to play a Stradivarius on a sheet of ice, as a figure skater toe loops around you? No it's not. But you have to admit, it's something you don't see everyday.
Then at 2:55, Dima puts the icing on the cake, with a gratuitous high note coupled with an even more gratuitous shirt ripping-open. (I should mention here that Eurovision is very, very popular in the gay community.) There was no beating that song. After his victory, Dima received a congratulatory call from Russian President Dmitriy Medvedev.
Okay, on to 2011. This year's competition is being held in Dusseldorf, because Germany won last year. There are 43 countries competing. Half will go in a semi-final on Tuesday night, of which 10 will be selected for the finals. The other half will compete Thursday night. Five countries (France, Italy, United Kingdom, Germany, and Spain) will go directly to Saturday's finals, because they're the largest financial contributors to the European Broadcasting Union, for 25 countries total.
Got it? Okay, we're ready to take a look at the songs competing in semi-final #1, which you can watch live tomorrow afternoon at 3 pm EST.