O Open Thread, O Open Thread … your comments are tan-gen-tial …
O Open Thread, O Open Thread … your tone irrev-er-en-tial …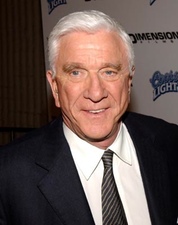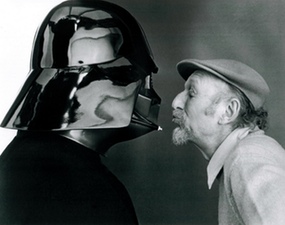 Overthinking It bids farewell to two pop culture heroes: Leslie Nielsen, star of Forbidden Planet, "Police Squad" and the Naked Gun movies; and Irvin Kershner, director of The Empire Strikes Back.
In awards season news, James Franco and Anne Hathaway were announced as Oscar hosts, while the Grammy nominations were announced at a concert on Wednesday.
But the biggest news this week! Drop whatever expensive glassware you're holding! Shut up your dog! Melt your kids! Stop everything and pay attention! Because this week kicks off the First Annual Overthinking (Tw)it Giveaway!
Here's what you do:
Log on to Twitter.
Tweet a link to your favorite Overthinking It post of 2010 with the hashtag #otis and an @overthinkingit (so we see you!)
Make sure you include #otis, @overthinkingit and a (shortened) link to the article in your Twitter post. A sample Tweet might read:favorite @overthinkingit post: nov 19 open thread http://goo.gl/TXcec #otis(If your favorite post is one of our Open Threads, you're missing a lot of gems on our site, but I won't argue)
That's it!
We will select two users at random and announce them in the Open Thread – one on December 17 and the other on December 31. The winners get a free Overthinking It T-shirt of their choosing!
For the price of 140 characters of text on a post you already like, the cost/benefit ratio is unreasonable. You can't not enter.
So log on Twitter, tell us your favorite OTI post and spread the love to your friends! And merry Christmas to all, and to all … a good Open Thread!