They say God never closes a door without opening up a thread. We're here to do his work.
A quick rundown of geek hits: rumors fly that The Office's John Krasinski is in consideration to play Captain America, that Ole Miss will change its mascot to Admiral Ackbar, and that Conan O'Brien has been blowing people away with his Tweets. Sorry; that last one sounded kind of dirty. And yet it's the story most likely to still be true three months from now. Isn't that how Hollywood works?
Question: Which actor would you like to play Captain America? Which pop-culture icon should become your school's mascot?
In less entertaining news, "Growing Pains" actor Andrew Koenig was found dead in a Colorado park yesterday, after having gone missing for several days. Police suspect suicide. His father, Star Trek veteran Walter Koenig, said that Andrew had been dealing with depression for some time. Among child actors who peak early, this isn't unheard of.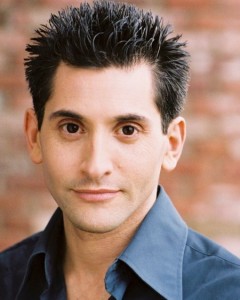 Do you have anything cheerier for us to end on? Then by all means say it! Because this is your … open thread!