[Another guest post from John Perich. Talk back in the comments! —Ed.]
Mike + the Mechanics produced two back to back hit singles in 1985: "Silent Running" and "All I Need is a Miracle." You can check out the music videos for each on MTV.com. In fact, you'll need to watch both videos, back to back, to understand the depth of what I'm getting at here.
Clear 10 minutes out of your schedule. Plug in your headphones. And brace yourself, because these are both a little weird.
Seen them both? Here are a few thoughts…
Silent Running: This is, at first blush, the weirder of the two. Note the odd way the camera swoops down on the house —shot in such a way to obstruct views of any other houses on the block—and the nuclear family clustered around a kitchen table. Every visual and auditory cue implies that these are the only human beings on the planet. Then 80s character actor Billy Drago shows up (recognizable as mobster Frank Nitti in The Untouchables, or John Bly in The Adventures of Brisco County, Jr), tells Tommy that he knew his (vanished) father, and gives him a key. And it only gets stranger from there!
All I Need is a Miracle: Upbeat, catchy pop underscores a conversation between the band's manager (played by Roy Kinnear, whom you recognize as Veruca Salt's father in the original Willy Wonka and the Chocolate Factory) and the club owner. Mike + the Mechanics playing to an empty bar? No, that's the owner's fault, for calling the band in at the last minute. The sinister bar owner threatens to repo the band's equipment—including, gruesomely enough, "the guitar player's right arm"—unless the manager produces 500 quid by night's end.
Two odd music videos. What's odder is that they clearly take place in the same universe. Note the band on stage in "All I Need is a Miracle" is clearly playing out the last synthesized bars of "Silent Running" as the video begins.
Are we to presume that the stories of these two videos are somehow connected? We wouldn't be Overthinking It if we didn't say yes!
BELIEVE IN ME, I'M WITH THE HIGH COMMAND
"Do we have a solution yet?" the Traveler asked, zipping up his iridium-laced bodysuit.
"I think so." The project manager crossed from the portal controls to the central display. He nervously checked his radiation badge as he did—a habit every survivor of the nuclear wars of 1989 had picked up—and pursed his lips in concern. Wiping sweat from his fingertips, he punched in some latitude and longitude figures into the display.
"There," he said, pointing. "Jeff Franks. Executive producer for Atlantic Records. He has a flat in Manhattan, but a house in Richmond, just south of London. You can reach him most easily."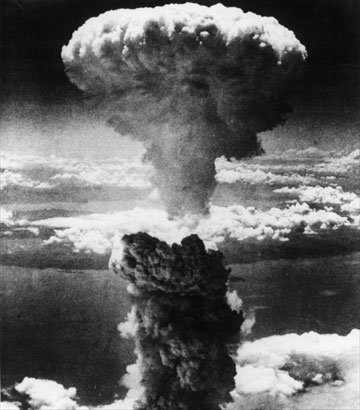 "Got it. How much should I tell him?"
"Keep it brief," the project manager insisted, sealing the Traveler's mask from the outside. "The Doppler effect will make your voice reverberate after you travel back in time. Anything too long and you'll lose him."
"How far back are you sending me?"
"November 1973."
"Hell. That's sixteen years in advance!"
"Any later and we pass the crisis point. It's like an avalanche, building up momentum constantly. This is where we stave it off."
The Traveler stepped between the generators of the portal unit. "Are we sure this will work?"
"It's the only hope we've got!" The project manager had to yell now, as sub-etheric energy crackled between pylons and drowned out everything else. "Our only hope of stopping the nuclear holocaust is if Peter Gabriel leaves Genesis!"
SWEAR ALLEGIANCE TO THE FLAG, WHATEVER FLAG THEY OFFER
Peter Gabriel grew increasingly distant from the band he'd helped found on the The Lamb Lies Down on Broadway tour. His mates felt that the increased focus on theatricality focused the spotlight, unfairly, on him, while Gabriel felt his artistic vision was constrained. He departed in 1974, with Phil Collins replacing him on vocals.
Collins-era Genesis had a looser feel to it, and band members could take time off to work on side projects. Mike + the Mechanics was the side gig of guitarist Mike Rutherford. They didn't enjoy the critical approval that Genesis did, playing smaller gigs to quieter crowds, but they explored the limits of catchy, non-threatening pop as best they could.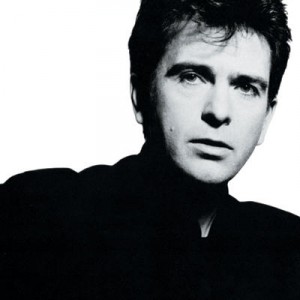 On one such night, playing in a seedy club in London's East End, the manager seized the band's equipment after a particularly bad turnout. His two goons then pinned Rutherford down to a butcher's block in the back and, true to the manager's word, removed his right arm with a hacksaw. Rutherford died en route to the hospital.
Genesis dedicated "Land of Confusion," a hit single off their Invisible Touch album, to Rutherford's memory. The Conservatives adopted it as a rallying cry in the 1987 election, campaigning against organized crime. They won an unheard of 59.9% of the popular vote to Labour's 21.6%.
With Margaret Thatcher in office well into the late 90s, the nuclear war of 1989 was postponed but not canceled. Nuclear armageddon ravaged the world on August 29, 1997. The bombs fell regardless.
YOU NEVER KNOW WHAT YOU GOT 'TILL IT'S GONE
"What do you mean, I can't go back?" Jeff Franks smashed the top of the console angrily, jarring the display.
The Traveler sprinted across the room and restrained him. "Take it easy. Doc, would you explain …?"
The project manager sighed. "We didn't anticipate this. But the timeline diverged with Gabriel's departure from Genesis, creating a new universe prior to this moment. Since you technically never existed in this universe – you created it, in a sense – you can't enter it. I'm sorry."
"But my family!" Franks cried. "My wife! My boy, Tommy …"
"Don't you get it, man?" The Traveler shook him. "They're dead! They all died on August 29, 1997, along with three billion other people. If you want to save them, we need to figure another way out."
Franks shoved himself away from the Traveler's grip, but seemed to calm down. "All right. Send me back, before 1973, and I'll convince myself to …"
The project manager shook his head. "Can't do it. We can't send you somewhere you've already been, either. You're stuck in the present with us."
Franks collapsed in a corner and wept. The Traveler ignored him and crossed to the project manager's terminal. "What do you have?"
"I think I have the secondary crisis point. If we can keep Mike Rutherford from being killed—here—then Thatcher won't be PM in 1997."
The Traveler nodded. "Who do I recruit?"
"That's just it: I can't find anyone susceptible. And we only get one shot at this. We can't send you back multiple times, either."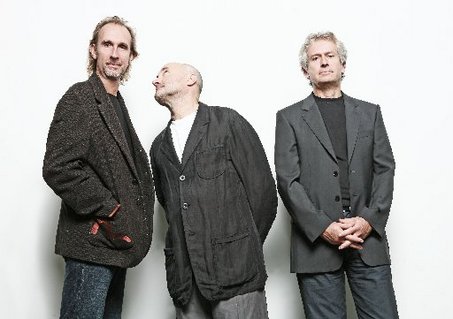 "So how do we fix this? Do we keep the band from taking that gig? Do we keep Genesis from splitting off and doing side projects? Maybe we can talk Gabriel into rejoining the band…"
"I've got it." Franks, hoarse from sobbing in the corner, cleared his throat to make himself heard. "You need someone who's going to listen to you the first time out. Someone who'll do what you say without question.
"Like my son."
The Traveler and the project manager exchanged a look. The project manager turned back to Franks. "We can't send you back to talk to…"
"Don't send me back. Look…" He indicated a projection cube, a small crystal device that could play back years worth of images and sounds. "I'll record a message for Tommy. Send him," he indicated the Traveler, "back with this. Tommy will do anything if I tell him."
"Are you sure about this?" the project manager asked, trying to dampen the hope in his voice with some gentle concern. "You'd be sending a 10-year-old into a bar run by thugs in the East End. No one's asking you to …"
"Doc," Franks said, smiling. "I love the world enough to give up my only son for it."
THOUGH I TREATED YOU LIKE A CHILD, I'M GONNA MISS YOU FOR THE REST OF MY LIFE
The Traveler returned on the one night Jeff Franks knew Tommy would be at home—the night of his 10th birthday. He snuck upstairs while the Franks family wished Tommy another lonely, happy birthday in the kitchen. Swiping the key to the locked storage closet from where Franks had hidden it a decade earlier, he unlocked the door and left the projection cube there.
Then he waited.
"You don't know me, but I knew your father. He wanted me to give you this."
Tommy sneaks into the supply closet after his mother puts him to bed, unlocking it and finding the projection cube. Triggered by his presence, it delivers a message—a desperate message to Tommy from the father he's never seen.
"Hello, Tommy. I'm sorry I left. I hope this message will explain why. I need your help. In three nights, a band called Mike + the Mechanics will be playing at a bar in the East End. The guitarist, Mike Rutherford, is going to be murdered unless the manager comes up with 500 pounds. And if Mike Rutherford dies, a nuclear war in 1997 will kill half of humanity.
"I know this is a lot to ask of you, Tommy, but you're the only one I can trust. The man who gave you the key earlier is waiting outside the window. He'll transport you to London. From there, you'll have to do what you can.
"Tommy, there's so much we have to catch up on. But right now there's not a lot of time. Go with the man. Save Mike Rutherford. Make sure that everybody gets a second chance."
STAY IF YOU WANNA STAY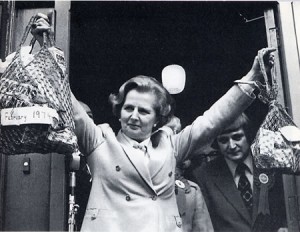 Tommy, inheriting his father's ingenuity, steals the dog of an eccentric baron walking through St. John's Wood. He holds onto the dog until the night of the Mike + the Mechanics show. Then, as the band's manager frantically looks for money, he releases the dog on the street. The manager returns the dog to the rich lord, who rewards him with 700 pounds. 500 goes to the sinister club owner, 200 goes to the oblivious band.
The Conservatives wins the 1987 election, but not by as resounding a margin. Thatcher stepped down in the 1990 election. Nuclear war was averted.
Trapped outside a timeline that had passed him by, Jeff Franks watched his boy grow old and strong through the Choke Canyon Time Travel Facility's monitors. He spent every waking moment observing the family he'd lost, wasting away in front of the glossy display screens.
The Traveler shook his head sadly as he watched Franks watch his son. "He grows up well, Jeff," he said. "You should be proud of him."
"I am proud," Franks replied. "I just wish I could have told him in the living years."
John Perich also writes at Periscope Depth. You can reach him at perich at gmail dot com.