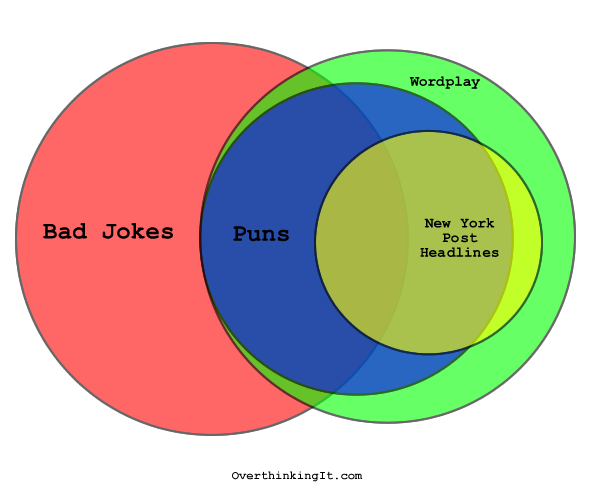 Matthew Wrather leads a panel consisting of Peter Fenzel, Mark Lee, and eventually Matthew Belinkie to overthink:
Listener Feedback
One Man's Pun (see Venn Diagram)
The Tenets of National Socialism
Various Attempts to Kill Hitler (one by Tom Cruise, one by the Highlander)
Anglo-American Relations
Disclaimer: We are all ANTI-Nazi. Nazis are bad.
As always, email us at podcast AT overthinkingit DOT com with your comments, or call 20-EAT-LOG-01 (that's (203) 285-6401) to leave a voicemail.
[Venn Diagram by Mark Lee]