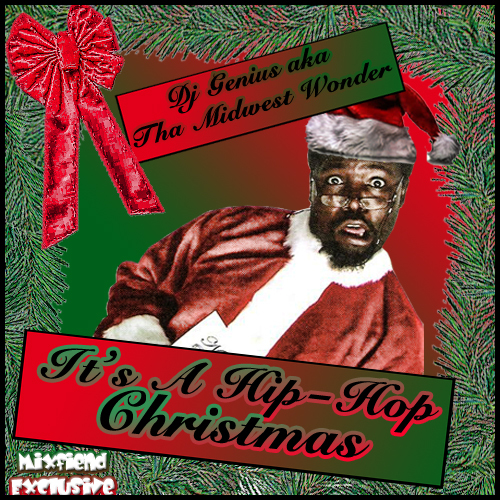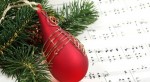 In a recent discussion of Ghostface Killah's new Christmas song (which is imaginatively called "A Ghostface X-mas"), the hip hop blog Straight Bangin' offers an explanation for why there are so few holiday rap songs (compared with other musical genres):
An odd element of hip-hop's ascendancy is that despite its mainstream appeal and mass audience, the genre has injected many "urban" and non-standard themes into the discourse without experience a mutual equilibrium, absorbing more of the standard fare with which it now mingles.
While this insight is generally correct, it is also an oversimplification of the multiplicity of ways in which hip hop engages with the popular culture. In reality there is a spectrum, varying from a very simple incorporation of pop cultural tropes as the building blocks for rhymes to a more complex negotiation and two-way assimilation of mainstream practices and discourses and subcultural identities and meanings. Although this tension has played over the nearly 30 year history of the genre, it is encapsulated in the surprisingly wide variety of hip hop Christmas songs that have appeared throughout the years.
A brief tour through three common hip hop holiday tropes (and no shortage of ho, ho, hoes), after the jump.
Hip Hop Christmas Past: Shopping List Rhymin'
The earliest hip hop Christmas songs, such as Curtis Blow's "Christmas Rappin" (video above) and Run-D.M.C.'s "Christmas in Hollis" are primarily rhymed lists of things most people associate with Christmas, most notably Santa Claus, decorating the tree, and exchanging gifts. Quite possibly the awesomest example of this mode is the Quad City DJs' "What You Want for Christmas" (yes those Quad City DJs). Ultimately, it seems that "Ghostface X-mas" also fits into this category. Although it is awesome to hear Ghostface rapping about sleigh bells and stirring whipped cream into a hot mug of Nesquick, the song as a whole doesn't really contain any real attempt to actually engage with the subject of the holidays, so much as Ghost spitting a rapidfire list of things that he happens to associate with Christmas.
Hip Hop Christmas Present: Business as Usual
The spirit of these songs is summed up in the hook to Killer Mike's "Christmas Grind": "The Hood still the same; nothing changes on Christmas". The bulk of the lyrics for most of this type of songs could come from any run-of the mill Top 40 hip hop song about drugs and raunchy sex; just in this case the drugs and raunchy sex happen to incorporate a couple of Santa hats. Most songs of this ilk (i.e. the Juelz Santana video above and most of the other songs on the seemingly endless string of Dipset Christmas Mixtapes) are pretty terrible, but there are some notable exceptions, such as Snoop's "Santa Claus Goes Straight to the Ghetto".
Hip Hop Christmas Future: Mutual Assimilation and Reappropriation

As suggested in the Straight Bangin' analysis, the future of hip hop may involve much more mutual influence between hip hop and the mainstream, although I disagree that "Ghostface X-mas" is the harbinger of this new direction. Rather, I think the Christmas track that best exemplifies this trend is the intro track to Jim Jones's recently released Bad Santa Mixtape (video above). As much as it pains me (along with other hip hop commentators) to imply that Jones is in any way the future of hip hop, and despite the fact that I can't stand to see him wearing his too-tight long johns in the video, the song itself is strangely captivating. While I initially wrote it off as more Dipset Christmas drivel, the more I listened to it, the more I was struck by just how topical and uncharacteristically thoughtful this song is. Jones repeatedly references the current economic crisis and raps a lot about how this makes it hard for many families, especially low income families, to enjoy the Christmas traditions that are important for them. Like the first type of hip hop Christmas songs it directly engages Holiday themes that are important to almost all American families, but like the second batch, it also incorporates these Christmas themes into the narratives and discourses that are central to hip hop music. I never would have thought that Jim Jones would be joining Mariah, Charlie Brown, and Bing and Bowie in my list of perennial Christmas favorites.

What are your favorite hip hop Christmas songs? What is the most unlikely piece of holiday ephemera that warms your heart year after year?