Mark Lee: So there's now a CBGB in the Newark airport. I guess punk never died. It just went to the airport.
Jordan Stokes: Is there any way that Newark punks can — purely out of spite — turn the airport CBGB into an important music venue?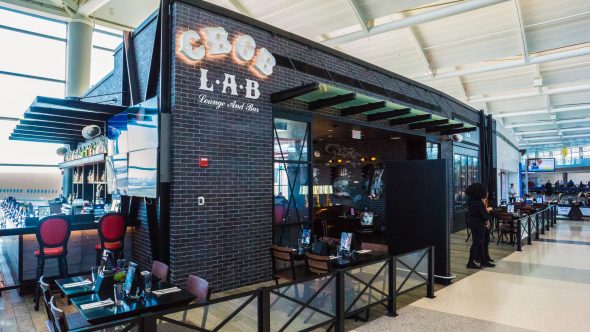 John Perich: I'm tangentially reminded of the last time I flew through Nashville. There was an airport restaurant with one of those artificial patios. Sitting on a stool on the patio was a singer with an acoustic guitar, playing some standards.
I wondered: in a music town like Nashville, how good a venue is Nashville International Airport? Entry-level? The last curve on the spiraling slide of a failing career? A mid-tier stepping stone to bigger things? I refuse to believe it's a really competitive peak, because c'mon, it's an airport.
Stokes: Hey, question: is there any other town that's a music town like Nashville?
Like obviously NYC has amazing performances in every genre you know about plus a dozen others, every day. But if you go to NYC you don't think "ah, now to visit the music district."
Whereas in Nashville, the big tourist-trappy main drag — the equivalent of NYC's Times Square — is just, like:
Music venue
Music venue
Music venue
Souvenir shop with music themed t-shirts
Music venue
etc.
And although I'm sure that a real country fan would tell me otherwise, all of the bands that were playing in those bars sounded pretty damned good, and I have an OK ear.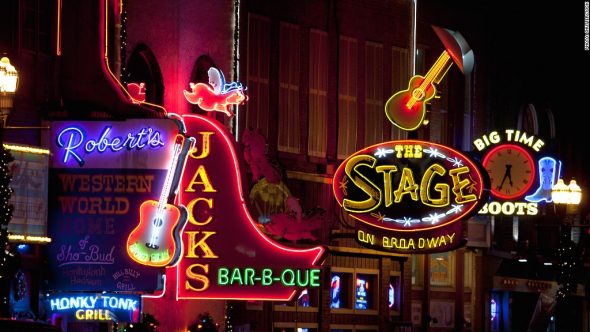 Matt Belinkie: Memphis?
Stokes: I've never been – is it like that?
Belinkie: Beats me – I'm just thinking in terms of reputation. I can tell you that New Orleans does indeed have a TON of live music.
Stokes: New Orleans is probably the other good example. It's less genre specific. But it does have that same vibe of "oh, a dozen live bands play on this city block every night."
I feel like the motor of it is different, though. The New Orleans music industry runs on tourism — or at least that's my sense of it. Whereas in Nashville, although tourists do come through specifically for the music, it's not a big enough revenue stream to actually support all the players — they need the country music industry for that.
My sociological analysis here is grounded on having visited each city once, and watched a few episodes each of Nashville and Tremé, so I'm probably spouting bullshit. 
John: I think it's because, for the other American cities known for a music industry (Detroit, New York, Los Angeles), there are many other things those cities are known for. Whereas Nashville, it's … country music and that's it.
Peter Fenzel: Indio, California — the home of Coachella. But that's a different kind of city. In America we love these festival cities that either only come alive for specific events or are made to be traveled to by people nearby, rather than their own towns investing in a cultural or recreational district. Like county or state fairs, some temporary, some permanent.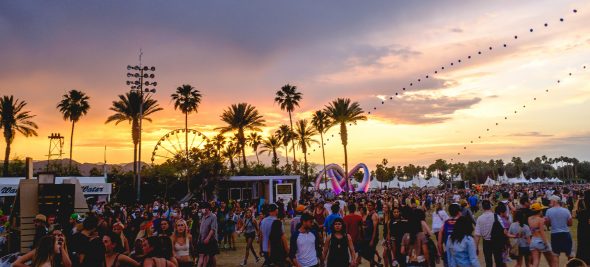 Black Rock City, NV, where Burning Man is held, is probably the most extreme. But even something like the Meadowlands or the short-lived Legend Valley (home of the Gathering of the Juggalos) falls into this pattern. Athens, Georgia also has pedigree as a music city, but that's more historical, like a bigger Seattle in the fourth dimension of time. The Gathering of Nations Pow Wow is in the ABQ, but the Native American Music Awards are based out of the Seneca Nation by New York.
Also, as I keep looking this up, Nashville isn't just the center for country/honkey tonk. It's also the center for the largest Christian / Gospel record label. It's related, but not exactly the same. One of my cousins moved to Redding, CA so his wife could pursue a career in Christian music, but I think that's a small label.
Lee: I spent a summer in Memphis over a decade ago. I can tell you that Beale Street is like what Stokes described re: Nashville, but smaller.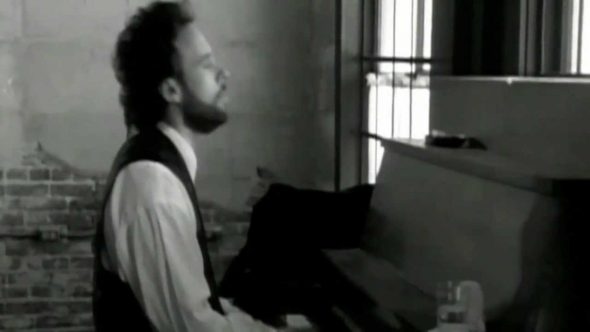 Fenzel: Soul? Or country?
Lee: Blues, mostly.
Belinkie: This reminds me of something I have always wondered. Is the song "Walking In Memphis" even remotely Memphis?
So, is the sound of "Walking In Memphis" even remotely connected to the music of Memphis?  Do you know of any cities with a music scene anything like Nashville's? And have you been to the Newark Airport CBGBs? Let us know in the comments!