[Enjoy this guest post from Bill Grazier! – Ed.]
Art, regardless of status – high art, pop art, film, television, or music – performs some kind of ideological work. The artist is attempting to project his or her ideas and beliefs to the audience by way of the chosen media. Sometimes this work is overtly subversive, like the stencil artist Banksy's art, which often features subversive themes aimed at undermining restrictive political agendas. However, sometimes the effect is more subtle as the ideological work is buried in the subtext of an outwardly innocuous work.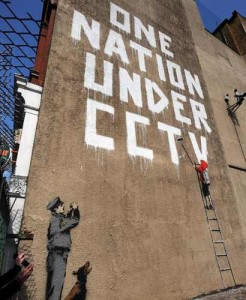 A terrific example of this is the romantic comedy. I, like many others, tend to consider romantic comedies formulaic "chick flicks" meant to do little more than provide a delightful distraction. What we fail to recognize is that romantic comedies serve to indoctrinate the viewer into a specific way of thinking about interpersonal relationships. More specifically, these formulaic films serve a socially normative function by presenting marriage (or at the very least, monogamous relationships) as the normal, accepted condition; an idea further reinforced by the fact that bad things tend to happen to the characters that stray from the normal condition. Essentially, romantic comedies train the audience to believe that marriage will resolve social ills.
Of course, the idea of marriage as the cure for social discord is nothing new. Part of the reason romantic comedies tend to be dismissed as shallow is that they follow a well worn template that has been popular since William Shakespeare put pen to paper in the 17th century. Many of Shakespeare's comedies like A Midsummer's Night Dream, Twelfth Night, Much Ado About Nothing, and Taming of the Shrew all follow a chaos-into-order story arc in which the central conflict is resolved by all characters of marriageable age are paired off and married. In each of these examples, the central conflict is rooted in interpersonal relationships, whether it is a case of mistaken gender identity (Twelfth Night), rejection of social norms and decorum (Taming of the Shrew), or a tumultuous marriage (A Midsummer's Night Dream). Regardless of the source of the conflict, you can be assured that by act five there is going to be a wedding.
Fast forward about 400 years and we find that modern romantic comedies are still walking the same worn paths trod by Shakespeare, sometimes literally in the case of films like 10 Things I Hate About You (featuring Julia Stiles and Heath Ledger in a remake of Taming of the Shrew). The common story arc is to introduce the characters (exposition), contrive a situation or series of events that create a point of conflict, have the characters attempt to resolve the conflict through non-normative means (climax), the attempt at resolution results in awkward situations or emotionally unfulfilling interactions, the characters come to the realization that they were much happier with the other person before the decision to split up (resolution), and both decide to enter into a monogamous relationship or get married (dénouement).
A minor variation on this theme is that central emotional conflict is one of repressed attraction presented outwardly as a contentious relationship characterized by constant bickering or competition between two characters. These story arcs, or tropes, are so common that they constitute a visual vocabulary that we, as the audience, have learned to read fairly accurately. If two characters enter into a hasty relationship early in the first act, we can expect a break-up in the middle followed by reconciliation at the end of the third act (What Happens in Vegas). Taken broadly, these romantic comedies fall into the cliché "boy meets girl – boy loses girl – boy wins girl back – everyone lives happily ever after" formula.
However, it is the formulaic nature of the romantic comedy that makes it so effective as a tool for indoctrinating the audience to social mores regarding heterosexual relationships. The films are familiar, entertaining, and innocuous. We all laugh as we watch the protagonists attempt to navigate increasingly convoluted social situations in an attempt to either conform to, or rebel against, accepted social conventions, all the while not realizing that the subtext of the film is reinforcing the idea that marriage or monogamous relationships are the only acceptable form of romantic relationships (friendship is its own form of monogamy, notice in most films the strict platonic form and that you rarely see the best friend character wandering outside the closed circle of the protagonist's friend network).
So how is it, if we are so well conditioned to the form of the romantic comedy, that its function is still as effective as ever? First and foremost, the romantic comedy is effective because it is reinforcing, rather than subverting, a commonly held set of values. While our social beliefs slowly change to accept alternate lifestyles (c.f., New York's decision on gay marriage), our society's current value system is still places a great deal of importance on heterosexual marriage, or at the very least, monogamous relationships.
Furthermore, romantic comedies coincide with the idea of the "American Dream" wherein an individual is expected to work hard, get an education, get married, get a house, and beget 2.5 children. Essentially, romantic comedies are taking advantage of our preconceptions and, more importantly, validating them. Generally, romantic comedies validate our preconceptions by demonstrating that there are repercussions for attempting to act counter to socially acceptable behavior.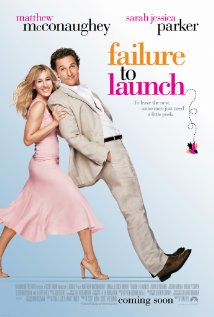 The most obvious example of this approach can be found in the film Failure to Launch, starring Matthew McConaughey and Sarah Jessica Parker.
For those readers who haven't seen the film, Sarah Jessica Parker, as Paula, is hired to play "girlfriend" to Matthew McConaughey's character, Tripp, who is still living with his parents in a sort of perpetual adolescent state. There are, of course, repercussions for Tripp's failure to conform to societal expectations. In succession, Trip is attacked by a chipmunk, a dolphin, and a lizard.
Each of these attacks seem arbitrary until one of Tripp's friends points out that it is nature telling Tripp that his lifestyle is unnatural, that he needs to move on, and that until he does so, the attacks are likely to continue. Taken as a whole, these scenes serve to equate social norms (i.e., marriage) with natural law. The idea that social norms are natural law is reinforced by Tripp's encounter with a dolphin after he commits to a monogamous relationship and moves out of his parent's house. In the second encounter the dolphin doesn't attack him; rather it appears to give tacit approval to Tripp's new social role. Thus, the subtext of Failure to Launch is that to avoid marriage (or at the very least, a monogamous relationship) is to violate natural law, resulting in a chaotic, perhaps dangerous existence.
This formula of chaos into order, wherein resolution is discovered through committed heterosexual relationships, is not restricted to romantic comedies that bring two single individuals into a relationship. For example, the film Hall Pass features two married couples but still serves to reinforce socially normative behavior by demonstrating what happens when an individual attempts to break out of his or her social role within a committed relationship. To put it simply, Hall Pass tells us that if you attempt to leave your marriage, chaos will ensue.
Hall Pass starts with Jenna Fischer and Owen Wilson as Maggie and Rick, a lovely married couple living the American Dream with a mortgage and two children. However, both Maggie and Rick appear constrained or trapped by their social roles of mother and wife, husband and father. The opening scene of the film, which shows Maggie and Rick debating whether or not to have a "date night," has a flat, rehearsed quality to it that conveys to the audience the sense that these two have been subsumed by their social roles, losing their individuality as Maggie and Rick in the process.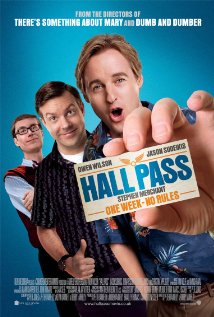 From the opening scene, Hall Pass progresses like a male fantasy fulfillment film, wherein the male protagonist is given the opportunity to get what he has always wished for, but with hilarious consequences. However, the comedic scenes in the film are less about wish fulfillment and more about disillusionment. Owen's character, Rick, discovers that he prefers his social role as husband and father over the social role of bachelor which drives him back into his marriage. In an earnest, open exchange, Maggie and Rick reestablish communication in their marriage and renew their commitment to each other. Thus the chaos of second act of the film (the portion where Rick and his buddy Fred, play by Jason Sudeikis, try to pick up women several years their junior) can be read as the chaos that results from disregarding natural law. In the first and third acts, there is order and stability in the married relationships.
The movie Date Night, with Tina Fey and Steve Carell, opens similarly. This should subvert the idea that social roles such as husband and wife are less important than individuality, but the resolution of the film still reinforces marriage by having the characters recognize their spouse beyond the limitations imposed social roles, opening the lines of communication, and strengthening their marriage. Similarly, What Happens in Vegas, starring Ashton Kutcher and Cameron Diaz, ends with a married couple "rediscovering" their spouse and renewing their commitment to each other. In each of these cases the outcome is the same, a commitment to marriage is the resolution to the central emotional conflict of the film.
Two recent films, No Strings Attached and Friends with Benefits, which we can treat as essentially the same movie, take the socially normative function a step further by intimating that it is impossible to separate the physical act of sex and emotional commitment. The subtext of these two films is that while it is possible to maintain a relatively emotionless physical relationship for a short period of time, eventually one (or both) party will experience a conflict between their desire for a deeper, emotional commitment and a "loyalty" to the original agreement for pure physicality. According to the films, the only way to resolve the conflict is to dissolve the original agreement and enter into a monogamous relationship that emphasizes an emotional connection over a purely physical connection. To put it in a nutshell, the consequence of free sex is fidelity.
The few movies presented as examples here represent a small cross section of romantic comedies, but demonstrate the prevalence of the trope that romantic comedies resolve conflict by paring off eligible couples, whether in marriage or a monogamous relationship. Because these films repeat the virtues of fidelity they are reinforcing social mores, indoctrinating the audience to a specific set of values with regards to interpersonal relationships. So although we are laughing along with the poor bachelor as he stumbles through life, we are secretly cheering him on to "get the girl" and "settle down" because his doing so will validate our values system.
[Did a romantic comedy trick you into getting married? Do your favorite rom-coms validate or break the cycle? Sound off in the comments!]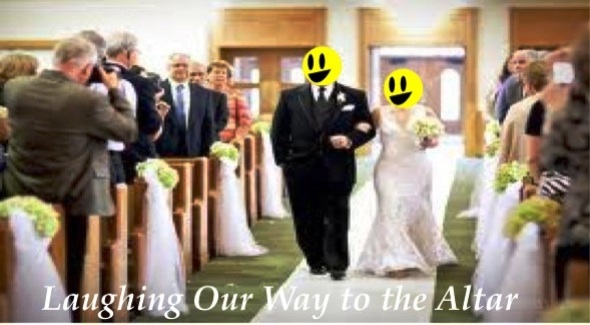 Bill has a Master's degree in literature and writing studies from California State University, which makes him uniquely qualified to say, 'You want fries with that?'