A few of the writers from this blog spent a weekend together waterskiing and grilling red meat by a beautiful lake on the Connecticut Massachusetts border.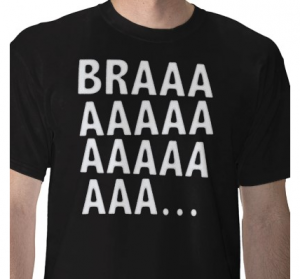 Lesser men might have taken time to enjoy the outdoors, the dying gasp of summer, each day's all-to-brief reprieve from the rain that Ike sent up to the northeast — or the companionship of friends rarely seen face-to-face.
Fortunately, these were not lesser men. And instead of talking, relaxing, enjoying the setting and one another's compny, such was their dedication to popular culture and you, their loyal audience, that they spent the weekend coming up with new ideas for their online store. The first of these you can see at right. The surprising conclusion of this t-shirt and a few more funny products (some decidedly NSFW), after the jump.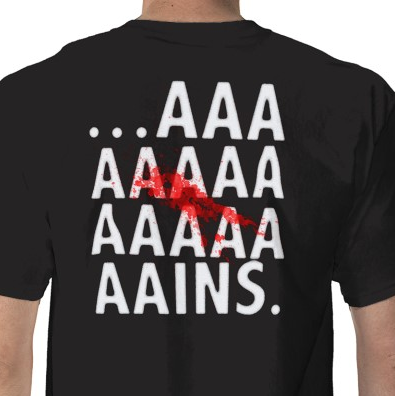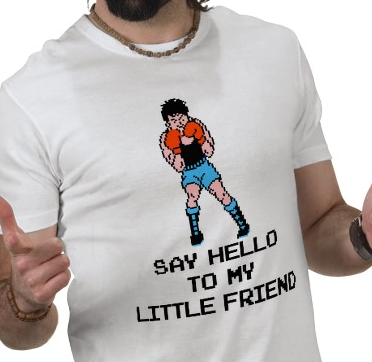 And, finally, we are pleased to establish our sister brand Underthinking It: shirts we probably wouldn't wear. You might. But we wouldn't.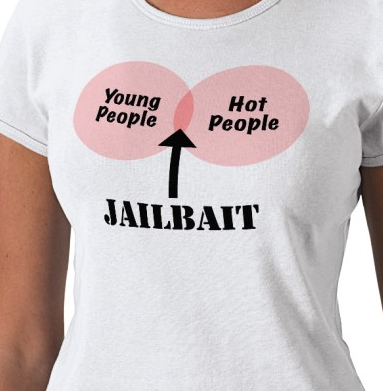 Love 'em? Hate 'em? Gonna get one in every color and size? Sound off in the comments.