Store
The Overview
The Overview is our series of alternative movie commentaries. Get the movie (you'll need a DVD, downloaded, or streamed copy of your own) and hit play on the audio file. We'll explain how to sync up the movie with our commentary, and before long you'll be enjoying our witty and insightful observations and wisecracks alongside some of the most overthinkable films you can find.
Featured Episode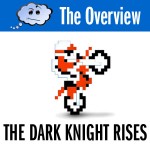 The Dark Knight Rises

US$1.99


Previous Episodes
Free!
US$1.99
US$1.99
Download Now
US$1.99
US$1.99
US$1.99
US$1.99
US$1.99
US$1.99
Poster
Other Merch
You can find our other stuff at the Zazzle Store.