You know that feeling when you're quarantined, pacing around the house, looking for things to do? That's when brilliant ideas come to you, such as "Let's name and rate all my plants!" So, that's what we're doing here!
First, the rating system:
🌱🌱🌱🌱🌱 – the leafiest
🌱🌱🌱🌱 – slightly less leafy, but still pretty leafy
🌱🌱🌱 – only moderately leafy
🌱🌱 – not very leafy, really
🌱 – eh?
Now, the plants: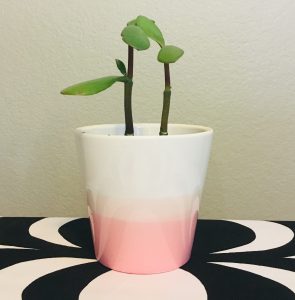 Lil Sir 🌱🌱
This succulent is, um, half dead. But that's only because I didn't know how to take care of it, so is it really my fault? I guess that's what happens when you buy plants at TJ Maxx.
* * *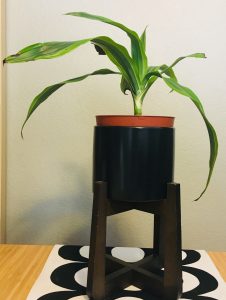 El Daverina 🌱🌱🌱🌱
This one was a rescue. I saw it, half dead, at my friend's house and told him "Dude, you really need to water your plant" so he gave it to me. I named it El Daverina, because we're not into that whole brevity thing.
* * *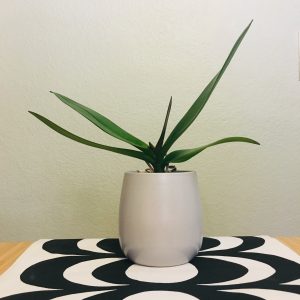 Perky Orchid 🌱🌱🌱🌱
This is Perky Orchid. She's called that because she stands, perkily and proudly, where a lesser Orchid once stood, wilted, and died. It was bigger than her, but her leaves looked all crumpled somehow, like I had just found them in my purse after a while, and then she died. All hail Perky Orchid!
* * *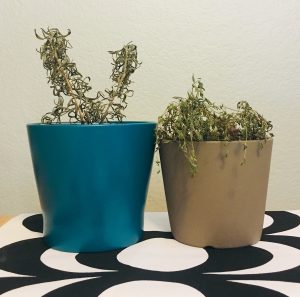 Not parsley, not sage: rosemary and thyme ☠️☠️☠️☠️☠️
Dead. They're dead. No leaves, unless you count leaf fossils, then I guess, yeah, sure, go right ahead.
* * *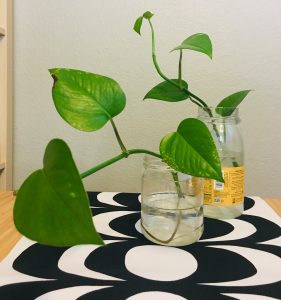 Twiggy and Li'l Dragon 🌱🌱🌱🌱
I brought my old pothos with me to Nevada but it died soon after it got here, like Nicolas Cage in that movie where he comes to Las Vegas to die. However, on a visit back to Texas earlier this year (aQ) the owners of my favorite restaurant offered me Twiggy and Li'l Dragon so I could grow them in my new home. I brought them in my purse on the plane, like some kind of plant thief. Call me John Laroche.
* * *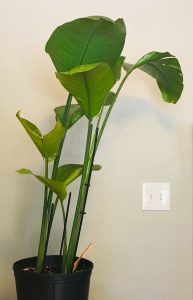 The Big One – 🌱🌱🌱🌱🌱
This plant kept my dear husband company during his move. I chose to fly because of my fragile constitution, so the plant sat on the passenger seat for all three days of his journey. It made it here alive, it moved from the hotel to a temporary living space and then finally to our home and it is still alive all these months later. The biggest, the proudest, the absolute leafiest.
* * *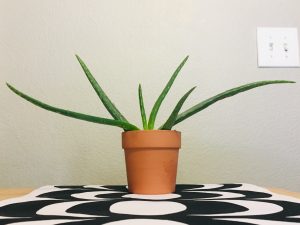 Judd – 🌵🌵🌵🌵🌵
Named after Donald, this baby has grown so much since I got it. It's all spread out and looking young and healthy. It gives me Marfa vibes, hence the name, and I'm tempted to call it the leafiest, except I don't think aloe plants technically have leaves? In any case, it will always be the gooiest of them all, always ready to help me with a sunburn or a hair mask.
* * *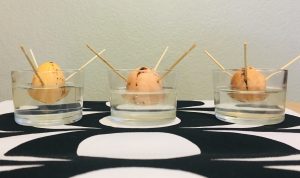 Avocado pits I have tried, and failed, to sprout – 😬😬😬😬😬