My Little Pony on Overthinking It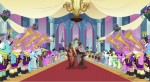 Socrates, first among Bronies.
My Little Pony: Friendship is Magic propagates the illusion that an egalitarian society can be maintained among groups with massive biologically inherent gaps in ability and economic utility.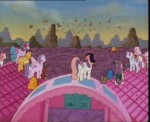 How do you write a villain for a hero who doesn't do anything?