WHOSE WAR IS IT, ANYWAY?
Fury and SHIELD take charge of tracking down Loki and his weapons. But when the actual invasion begins, who are the frontline fighters?
We have Captain America, an infantry officer whose field command experience is seventy years out of date. The last war he fought in was the invasion of Europe, a massive movement of men and weaponry that took years to coordinate and execute. In his cryogenic coma, Steve Rogers has missed out on Korea, Vietnam, Afghanistan and Iraq. More importantly, he's missed out on the lessons of those wars as well.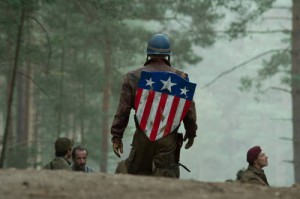 For one thing, contemporary soldiers in the U.S. receive very different forms of training, for very different purposes, than doughboys in the 40s did. The current institution for overseeing training and Army doctrine, TRADOC, didn't exist before 1973. And the differences aren't just in practice. S.L.A. Marshall, a combat historian active in WW2, claimed that fewer than 25% of all soldiers in action ever fired their weapons directly at the enemy. This ratio of fire climbed to 90% by Vietnam. (Note that Marshall's figures have come under question in the last 25 years, but more accurate numbers have yet to appear) Soldiers from the WW2 era and the post-Vietnam era are different sorts of fighters.
Combat readiness aside, the U.S. hasn't engaged in a war like WW2 since WW2. The invasion of Europe was a coordinated effort to break the capacity of a hostile power (Germany) to make war. Vietnam, Afghanistan and Iraq, on the other hand, have been wars of counterinsurgency, "hearts and minds" campaigns in foreign territory. This leads to an entirely different set of strategies. Nuking cities as a show of strength, for instance, is a no-go. The rules of engagement for Berlin would be completely different than the rules of engagement for Fallujah.
Cap is eminently qualified to punch aliens in the jaw and deflect their blasts with his shield. As a commander, though, we might have reservations about the effectiveness of his leadership in the modern era of war. The Chitauri are an invading force, so many of those objections can be overlooked. But if SHIELD went to war with Genosha or Latveria, would Cap be the best man to put in charge?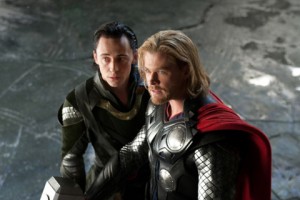 Speaking of "hearts and minds," the 21st century has already proven that it's tough for a foreign national to show up in a country, claim to be its appointed defender, then set about slaying foes with a weapon known to inflict collateral damage. Yet that's exactly the position Thor finds himself in. He takes the role of "defender of Midgard" in order to prove himself worthy to his father, Odin. But he also wields a hammer that hits with the force of a mortar shell and can call down lightning. His battle with the Destroyer in his titular movie levels a small town, as several people point out in The Avengers. Clearly Thor's presence on Earth has the ability to attract harm as well as bring good.
Tony Stark, as owner and operator of the Iron Man battlesuit, is the most clearly qualified to fight in a modern war. But his presence raises a few questions about incentives. Stark Industries was, up until the events of Iron Man, a leading American defense contractor. When defense contractors and intelligence agencies work hand-in-hand, there's a noted tendency for the agencies to escalate their tactics to take advantage of their new toys. Part of this may be due to the new opportunities that skilled professionals present, but part of it may also be due to lobbying by the contractors. And for all of Tony's claims that Stark Industries is out of the weapons business, he is putting a flying, armament-laden battlesuit at the disposal of an immensely powerful intelligence agency. SHIELD might be fine forgoing Stark weaponry if they have Stark himself at their disposal. When all you have is a repulsor beam, everything looks like a Chitauri.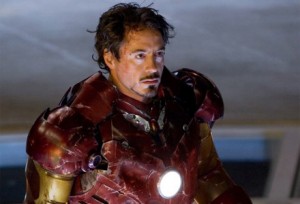 And finally, there's the Hulk.
As I mentioned in the Avengers podcast, there's something ironic about Nick Fury objecting to nuking Manhattan, yet deploying the Hulk. A nuclear weapon would cause trillions in property damage and inflict hundreds of thousands of casualties, but the Hulk has the demonstrated potential to do the same. He's an indestructible monster that gets stronger as he gets angrier, and everything makes him angrier. A nuclear launch has one huge advantage over the Hulk: it can be aborted. Once you "turn on" the Hulk, you're relying on Dr. Banner's willpower to turn him off again. From a policy perspective, a nuke is predictable, disposable and replicatable. Compare that to a megaton temper tantrum that can trade body blows with the God of Thunder.
I'm omitting Hawkeye and Black Widow from my analysis because, as capable as they are, they're intelligence officers first and foremost. Barton even makes this observation to Romanov while they're recuperating. They acquit themselves mightily, but it's obvious they have the least impact on the front-line fighting.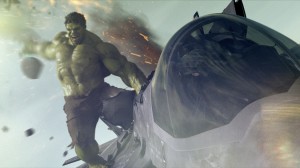 Fury wasn't wrong to deploy the Avengers – look at how well they did. But this is a judgment in hindsight. Defense doctrine relies on tested theories, predictable factors, and extensive briefings. The four heavy hitters of the Avengers are all sensitive elements that could be misused if not governed by sound policy.
So what policy should govern them?